Donna Loomis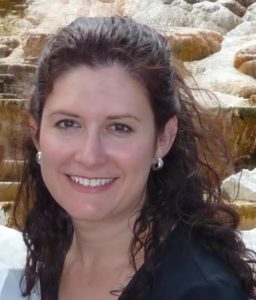 ROPA Treasurer Donna Loomis has been a member of the Executive Board since 2011. She served as a Member at Large for three years before becoming Treasurer in 2014. Donna served as a ROPA Delegate for eight years and is the current President of Local 466 – El Paso-Southwest Professional Musicians Association.
Born and raised in El Paso, Texas, Donna has been a violinist in the El Paso Symphony Orchestra since 1996 and has also played with the El Paso Opera and Las Cruces Symphony. When she's not playing, she has taught all levels of orchestra in the El Paso Independent School District as well as leading the Orchestral Studies program at Western New Mexico University in Silver City, NM for five years. While there, her responsibilities included teaching all applied string lessons, Elementary and Secondary Music Education, Music Appreciation, and directing the University Orchestra. She is also a founding member of the Sirens Piano Trio who performed in Silver City, NM. After moving back to the El Paso area, Donna served as a conductor for one of the El Paso Symphony Youth Orchestras for three years, and is currently teaching beginning orchestra in the El Paso Independent School District.
Donna graduated magna cum laude with a Bachelor of Music degree in Music Education from the University of North Texas. She is a student of Laurence Gibson and Philip Lewis. She is also a winner of the 1992 University of Texas at El Paso Concerto and Aria Competition and a former member of the Texas All-State Symphony Orchestra.
Donna can also be found playing electric violin in her church's praise band on Sunday mornings!