ROPA is a conference of the American Federation of Musicians.
Its purpose:
to promote the interests of our Member Orchestras and their musicians,
to enhance communications among those orchestras and with the Federation, its Locals and its Conferences,
and to pursue the general welfare and artistic well-being of our members.
Formed in 1984, ROPA represents nearly 90 orchestras and more than 6000 musicians in North America. As a representative organization, ROPA pursues other activities conducive to the general welfare and artistic well being of its members.
Over three decades after its founding, ROPA continues to serve the needs of regional orchestras throughout the U.S. and remains a valuable resource for information and communication.
More ROPA History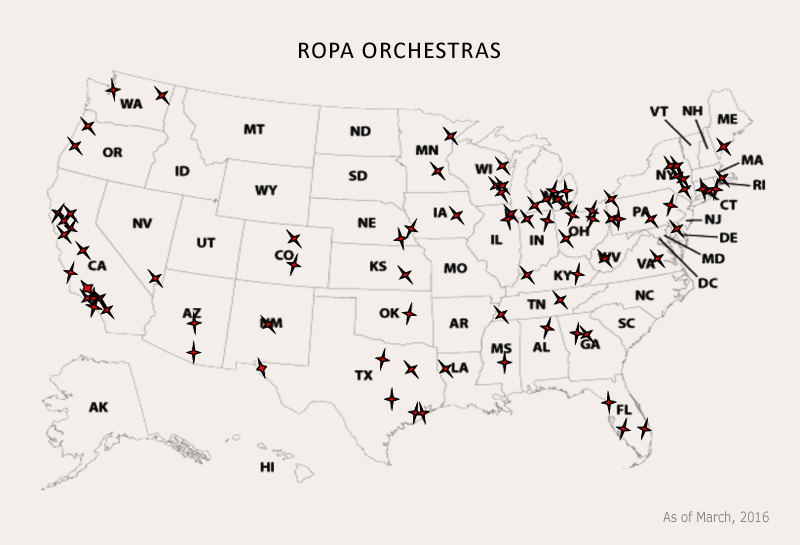 More ROPA History can be found in a presentation made to the New World Symphony in 2016. Click here for a PDF version.