Nancy Nelson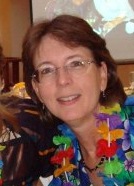 Nancy Nelson is Vice President of the Regional Orchestra Players' Association (ROPA). Founded in 1984, ROPA's current membership includes 85 American symphonic orchestras and opera/ballet companies, with nearly 6000 musicians.  Nancy also serves as Chair of ROPA's electronic media committee and conference committee. Prior to her appointment to the Vice Presidency, she served six and one half years on the ROPA board as a Member-at-Large.
In 1988 Nancy Nelson joined the Houston Ballet Orchestra percussion section.  Nancy became the ballet orchestra's Principal Timpanist in 2004.  In 1996, she became Principal Timpanist for Houston Grand Opera Orchestra.  She is currently the chair of the Houston Ballet Orchestra Committee and serves on the Board of Directors for Local 6-699.  She has often represented her opera and ballet colleagues as a member of the negotiation and orchestra committees.  Nancy also teaches percussion students at Clear Lake Intermediate School in Clear Creek ISD.
Nancy began her professional career in 1977 as a freelancer in Houston.  She toured with Houston Ballet in 1977 and 1978.  She toured with Houston Grand Opera's educational branch Texas Opera Theater from 1979-1988.  Nancy also toured with the Broadway Show Evita Detroit Tour in 1981 and 1982.
Nancy Nelson attended the University of Houston Music School during the years of 1975-1981 and studied Applied Music.  She studied with David Wulger, past Principal Timpanist of the Houston Sympony and Laura Stotesbery-Fisher, past Principal Timpanist of the Florida Symphony.